Elizabeth Bagshaw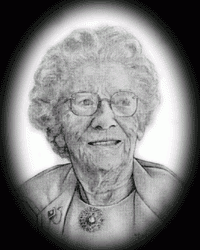 Dr. Elizabeth Bagshaw (1881-1982)
Inducted: 1986
Among the first crusaders for birth control rights in Canada, Dr. Bagshaw was one of Hamilton's most popular doctors, spending over 70 years in local medical circles.
Despite strenuous opposition, Dr. Bagshaw was involved with the opening of Canada's first birth control clinic in 1932, and worked as the clinic's medical director for 30 years.
Dr. Bagshaw received the Order of Canada medal, was Hamilton's Citizen of the Year in 1970, and a Hamilton public school was named after her in 1979. In 1979, Dr. Bagshaw was awarded the Governor General's Persons Award for her efforts to advance the status of women in Canada.
Just before her death in 1982, a documentary film about her life and its accomplishments was produced by the National Film Board.