There is nothing to display at this time
No Computers, Printers, Photocopiers or Internet at Barton Branch
Barton Branch opens at 1:00pm today, but there is no computer, printer, photocopier or internet access. We're working to fix it and will post updates on hpl.ca. Thank you for your patience.
Publish Date:
Thursday, September 23, 2021 - 11:45am
Dr. David Levy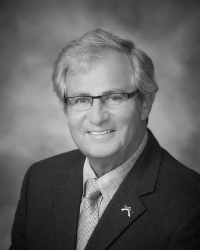 Dr. David Levy
Inducted: 2018
From football to lacrosse, and from dragon-boat racing to hockey, Dr. David Levy has helped athletes from most every sport to make it across the finish line. One of Canada's pioneering figures of sports medicine, the graduate of McMaster University's Faculty of Medicine has earned a glowing reputation as a caring clinician and a friendly leader, in and beyond Hamilton's sporting community.  In addition to starting Southern Ontario's first multidisciplinary Primary Care Sport Medicine clinic in Hamilton, Dr. Levy has served in an amazing array of sport-related roles, including many voluntary duties. Most prominently, he served as Medical Director for the Hamilton Tiger-Cats, working and travelling with the team for 45 years – a period that started while he was still in medical school and included nine appearances in the Grey Cup, three of them victories. He retired from working with the team in 2017.  In 1999, Dr. Levy became Medical Director for the Ontario Raiders lacrosse team, which later became the Toronto Rock. Six championships later, he continues in the role. Dr. Levy has served as physician for numerous McMaster and Mohawk College varsity teams and has spent 20 years as doctor for Knot A Breast, Hamilton's three-time World Champion breast cancer dragon-boat team. As a volunteer, Dr. Levy has served with the Hamilton Spectator Indoor Games, World University Women's Soccer, the International Children's Games and many other important events.  Since 2015, Dr. Levy has been back at McMaster. In a poetic turn, he joined the staff at the David Braley Sport Medicine & Rehabilitation Centre, which had grown from the McMaster Athletic Injury Clinic that he himself had founded in 1978. Through decades of care and service to athletes and non-athletes alike, Dr. David Levy has clearly earned a place in Hamilton's Gallery of Distinction.