There is nothing to display at this time
There is nothing to display at this time
David Braley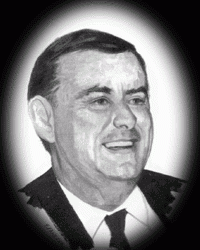 David Braley
Inducted: 1996
David Braley was born in Montreal in 1941 and moved to Hamilton in 1943.
He attended Westdale High School, where his interests included hockey, track and field, rowing, football and basketball. He received a post-secondary education at McMaster University, in the Faculty of Science.
Before purchasing Orlick Industries in 1969, he worked for General Motors Acceptance Corporation and for London Life Insurance Company. He has expanded his business with the acquisition of Kot Tool & Die, Chapat Engineering and Kirkhurst Industries to provide tooling and machining services.
David Braley was chairman of the Board of Directors for the Hamilton Entertainment and Convention Facilities Inc. He also worked on the advisory committee that was set up to study the reasons for amalgamating the three facilities: Hamilton Place, the Convention Centre and Copps Coliseum. He was also a Founding Member of HECFI.
Mr. Braley has provided his expertise to the business community while serving on a number of committees: he was visiting business leader, Western University, for the Honours Business and MBA Advanced Manufacturing.
David Braley owned the Tiger Cats from 1989 to 1992. During these tumultuous years he became a hero to many by rescuing the Hamilton Tiger Cats from near extinction.
He is currently an active member of a number of business and industry associations and supports a variety of volunteer community events.