There is nothing to display at this time
Accessible Washroom at Redhill not available
The accessible washroom at Redhill is not available. We apologize for the inconvenience.
Publish Date:
Thursday, March 16, 2023 - 12:00pm
Holds Processing and Delivery Delays
Holds processing and deliveries to Branches will be delayed for the next week due to Staff capacity.
We are working to move materials as quickly as possible. Thank you for your patience.
Publish Date:
Wednesday, March 15, 2023 - 1:45pm
Phishing Statement
Please be aware of online phishing attempts impersonating Hamilton Public Library and Library Staff. HPL does not solicit paid freelance opportunities through social media or other messaging applications. HPL does not request personal or banking information through social media or require financial compensation when reviewing job applications. Please report phishing schemes to communications@hpl.ca. If you think you are a victim of fraud, please call the Canadian Anti-Fraud Centre at 1-888-495-8501.
Publish Date:
Wednesday, March 15, 2023 - 8:00am
D'Arcy Argue Counsel Martin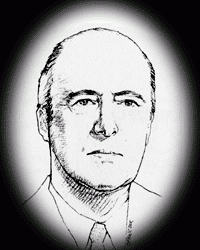 D'Arcy Argue Counsel Martin, K.C. (1899-1992)
Inducted: 1991
A senior partner in the venerable law firm of Martin & Martin, D'Arcy Argue Counsel Martin made significant contributions to the community. Most notable were his efforts to establish the Hamilton Foundation; a local philanthropic organization that is currently the fourth largest private foundation in Canada. Among his numerous accomplishments, he was chairman of the Hamilton Harbour Commission; Chairman of the Hamilton Club and a Chancellor of the Board and Senate of McMaster University.
Named a King's Council in 1931, Mr. Martin was also a Hamilton alderman from 1927 to 1931 and a member of the legislative assembly of Ontario from 1931 to 1934.