There is nothing to display at this time
No Computers, Printers, Photocopiers or Internet at Barton Branch
Barton Branch opens at 1:00pm today, but there is no computer, printer, photocopier or internet access. We're working to fix it and will post updates on hpl.ca. Thank you for your patience.
Publish Date:
Thursday, September 23, 2021 - 11:45am
Daniel Lanois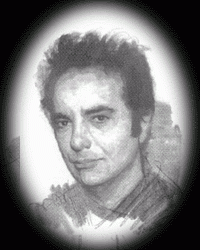 Daniel Lanois
Inducted: 1999
Daniel Lanois' chart-topping, award-winning work with U2, Peter Gabriel, Robbie Robertson, Bob Dylan and the Neville Brothers has made him one of the most sought-after record producers in the world, not to mention one of Canada's most recognized international music celebrities.
Daniel Lanois was born in Hull, Quebec. He grew up in a musical French-Canadian family where fiddling and tap-dancing were not unusual. He moved to Hamilton in 1963 and attended Ancaster High School. After high school he began playing guitar in country bands. His first studio was in his mother's basement where he and his brother Robert recorded Ian Tyson, Willie P. Bennett and Sylvia Tyson. Daniel, one of the founders of the Grant Avenue Studio located in Hamilton, became a popular producer for such Canadian acts as Martha and the Muffins, The Parachute Club and Luba, which made him Canadian Producer of the Year for three years running. This studio has attracted many international stars over the last twenty years.
He is currently a record producer of world-class status and in addition, a singer, guitar player and songwriter of popular music. Daniel is renowned for high musical standards combined with sensitivity to what an artist is trying to accomplish. He has worked with a variety of international stars such as Emmy Lou Harris, Peter Gabriel, Bob Dylan and the rock group U2, and was the producer of the album The Joshua Tree which was Rolling Stone Magazine's selection as album of the eighties. He has released two albums, Acadie, and Ethereal, folk-driven retrospective of his musical heritage, and For the Beauty of Wynona. Wynona's inspirational reliance on Daniel Lanois' personal history is an extension of the journey he began on Acadie, which traced the migration of French-Canadians to the Louisiana Delta. Wynona is redolent of Lanois' Quebecois origins.