There is nothing to display at this time
Accessible Washroom at Redhill not available
The accessible washroom at Redhill is not available. We apologize for the inconvenience.
Publish Date:
Thursday, March 16, 2023 - 12:00pm
Holds Processing and Delivery Delays
Holds processing and deliveries to Branches will be delayed for the next week due to Staff capacity.
We are working to move materials as quickly as possible. Thank you for your patience.
Publish Date:
Wednesday, March 15, 2023 - 1:45pm
Phishing Statement
Please be aware of online phishing attempts impersonating Hamilton Public Library and Library Staff. HPL does not solicit paid freelance opportunities through social media or other messaging applications. HPL does not request personal or banking information through social media or require financial compensation when reviewing job applications. Please report phishing schemes to communications@hpl.ca. If you think you are a victim of fraud, please call the Canadian Anti-Fraud Centre at 1-888-495-8501.
Publish Date:
Wednesday, March 15, 2023 - 8:00am
Dan McLean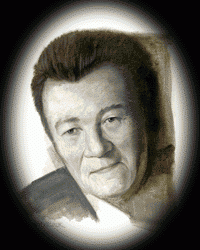 Dan McLean
Inducted: 2010
Hamilton news and Dan McLean were synonymous for almost four decades.  He joined CHCH-TV as an announcer in 1971 after earlier stints in radio in Welland, Saskatoon, and Kitchener.  In 1980 he was named anchor of the 6 and 11 o'clock newscasts and he continued to keep Hamilton informed until he left the station in 2008.  But he brought more than the headlines to the city.  He was the original anchor of the McMaster's Children's Telethon, chaired the United Way Campaign for Hamilton-Burlington, sat on the Cancer Care Foundation Board of Directors, and was a member of the Board of Atrium Villa.  His professional and community work have earned him numerous distinctions, including, Hamilton's Distinguished Citizen of the Year, The Ontario Association of Broadcaster's Broadcaster on the Year Award, and the International Red Cross Humanitarian Award.