There is nothing to display at this time
No Internet Access at Waterdown Branch
There is currently no internet access at Waterdown Branch. The estimated duration of this disruption is unknown. Thank you for your patience. 
Publish Date:
Tuesday, November 30, 2021 - 2:30pm
Charles William Bell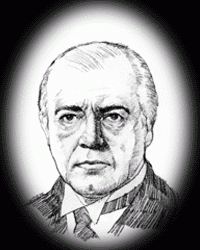 Charles William Bell (1876-1938)
Inducted: 1994
Born in Hamilton, Charles Bell was a man of many talents. Educated at Hamilton Collegiate Institute and the University of Toronto, Bell was called to the bar in 1899 after legal studies at Osgoode Hall. He began his career as a lawyer in Toronto before returning to Hamilton in 1903 to join the Hamilton firm of Crerar, Crerar, Bell and Hamilton. Then six years later he joined his father's law firm and later became senior partner in his own firm, Bell and Yates.
Bell was a top-flight criminal lawyer, but public service called in 1925 when Charles Bell ran for office in the 1925 federal election. He carried the Conservative Party's banner as a candidate in the riding of Hamilton West. Bell won by an astounding majority of 12 thousand votes. He was re-elected to the House of Commons in 1926 and again in 1930.
Despite the demands of his busy careers in both law and politics, Charles Bell always found time to pursue his passion for the theatre and play writing.
His successful plays include the comedies, "A Dangerous Maid", "Elsie", "Her First Divorce", "Thy Neighbour's Wife", and a melodrama, "When Rogues Fall Out". His most popular work was, "Parlour, Bedroom and Bath" written in 1917. The farce ran on Broadway and in 1931 it hit the big screen as a movie starring Buster Keaton.
Though he maintained an interest in athletics throughout his life, Charles Bell suffered from severe stress, aggravated by the death of his son Clifford in a car accident.
In 1938, Bell collapsed after an impassioned two-hour address to the jury in the trial of stockbroker I. W. C. Solloway.
Charles William Bell died at home on February 8th, 1938 and for his contributions to law, politics and the arts he is remembered as a distinguished Hamiltonian.