There is nothing to display at this time
No Computers, Printers, Photocopiers or Internet at Barton Branch
Barton Branch opens at 1:00pm today, but there is no computer, printer, photocopier or internet access. We're working to fix it and will post updates on hpl.ca. Thank you for your patience.
Publish Date:
Thursday, September 23, 2021 - 11:45am
Bernie Faloney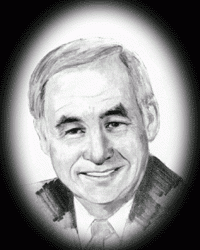 Bernie Faloney (1932-1999)
Inducted: 1997
Bernie Faloney began his illustrious career playing varsity football with the University of Maryland; he played in the Sugar Bowl in 1952 and the Orange Bowl in 1953, quarterbacking the Maryland team to the National Championship. In 1953, he was the first draft choice of the San Francisco 49ers, but he chose the Edmonton Eskimos instead. He played twelve seasons of professional football plus two years in the U.S. Air Force. In twelve seasons with four CFL clubs, he played in eight Grey Cups, leading three to victory: the Edmonton Eskimos in 1954 and the Hamilton Tiger-Cats in 1957 and 1963. He was the first person to quarterback both Eastern and Western league teams to the Grey Cup. In 1961, Bernie won the Schenley Award for outstanding football player in Canada, and, in 1965, the Jeff Russell Trophy for Sportsmanship and Outstanding Ability with the Montreal Alouettes. He also played for the B.C. Lions. He was inducted into the Canadian Football Hall of Fame in 1974, the Western Pennsylvania Hall of Fame in 1983, the Pennsylvania Sports Hall of Fame in 1985 and the University of Maryland Athletic Hall of Fame in 1988. His final CFL statistics include 1,493 passes in 2,876 attempts for 153 touchdowns and 24,264 yards.
In preparation for a successful transition from the world of professional sports to the world of business, Bernie Faloney became involved with Contractors Machinery and Equipment Ltd. Through the years he rose from partner to President of the company. While Chairman and CEO of Contractors Machinery and Equipment Ltd, he was elected, in 1993, as President of Associated Equipment Distributors, the North American trade association of construction and heavy equipment distributors and manufacturers. He is the first Canadian distributor elected to the Illinois-based association's presidency. He is currently Chairman of Contractors Machinery, as well as Chairman of CME Industries (a division of Contractors Machinery & Equipment Ltd.), and Chairman of Fascan International, Inc. in Baltimore, Maryland.