Anne Jones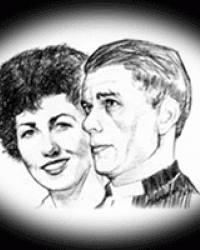 Anne MacPherson Jones
Inducted: 1994
Anne (MacPherson) Jones was born in Edinburgh Scotland. She is an honours graduate of the University of Toronto.
By 1962, Anne Hamilton Jones had become an independent agent for the Canada Life Assurance Company and began twenty two years of political life by topping the polls in her bid for an aldermanic seat in Ward 1. She went on to serve on Hamilton's Board of Control and on July 31st, 1973, Anne Jones was appointed as the first ever Chairman of the Hamilton-Wentworth Region.
Anne led the Region through stormy times over a 12 year term which ended when she stepped down in 1985. Shortly after leaving the Region's top job she became the Chairman of the Ontario Film Board and made profound changes to the Board's policies and classification system. She retired after a three year term and went on to head a major fundraising campaign for Hamilton's YWCA.