There is nothing to display at this time
Terryberry and Westdale Branches
Renovations at both the Terryberry and Westdale Branches are wrapping up. Both locations are expected to reopen in mid-July. Please stay tuned to our website and social media channels for updates. Thank you for your patience.
Publish Date:
Monday, June 27, 2022 - 10:30am
The Accessible Washroom at the Binbrook Branch is temporarily unavailable.
Please be advised that the Accessible Washroom in the Binbrook Branch is currently out of order. There is no estimate when the issue will be resolved at this time. We apologize for the inconvenience.
Publish Date:
Monday, June 27, 2022 - 8:45am
Alan McPherson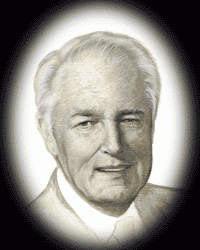 Alan McPherson
Inducted: 2010
Born in Glasgow, Alan McPherson grew up and spent the first part of his career as a Presbyterian minister in Scotland.  He arrived in Hamilton in 1980 and while he ministered to the congregation at Central Presbyterian Church, he also became a leader in the wider church and in his adopted community.  He was moderator of the Hamilton Presbytery and went on to serve as Moderator for Canada in 1995.  In the same year he received an honorary doctorate from Knox College. He served for 10 years as the chaplain to the Argyll and Sutherland Highlanders, the army infantry unit based in Hamilton.  An active community volunteer, Alan has provided leadership as a Governor of Hillfield Strathallan College, board member of Victoria Order of Nurses, Director of the Hamilton Community Foundation and founding member of the downtown Probis Club.