There is nothing to display at this time
Accessible Washroom at Redhill not available
The accessible washroom at Redhill is not available. We apologize for the inconvenience.
Publish Date:
Thursday, March 16, 2023 - 12:00pm
Holds Processing and Delivery Delays
Holds processing and deliveries to Branches will be delayed for the next week due to Staff capacity.
We are working to move materials as quickly as possible. Thank you for your patience.
Publish Date:
Wednesday, March 15, 2023 - 1:45pm
Phishing Statement
Please be aware of online phishing attempts impersonating Hamilton Public Library and Library Staff. HPL does not solicit paid freelance opportunities through social media or other messaging applications. HPL does not request personal or banking information through social media or require financial compensation when reviewing job applications. Please report phishing schemes to communications@hpl.ca. If you think you are a victim of fraud, please call the Canadian Anti-Fraud Centre at 1-888-495-8501.
Publish Date:
Wednesday, March 15, 2023 - 8:00am
Leonard Hutchinson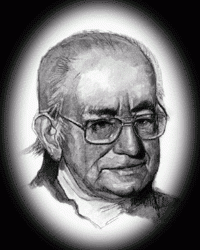 Leonard Hutchinson (1896-1980)
Inducted: 1998
Leonard Hutchinson was born in Manchester, England, where he studied at the Colchester School of Art. In 1912, his family emigrated to Canada, taking up residence in Tillsonburg, Ontario. When war was declared in 1914, Mr. Hutchinson returned to England and enlisted in the Royal Military Corps. Following the war, he returned to Canada and the tobacco belt, where he started sketching migrant workers in the fields and curing houses.
After moving to Hamilton in the early 1920s, Mr. Hutchinson worked as a graphic artist at Barnard Stamp and Stencil, studying art in the evenings at the Hamilton Technical Institute. During the 20s, he painted in oil and watercolour, and sketched area towns and their people. He also began making the block prints for which he would later become best known.
In 1932, Mr. Hutchinson began teaching evening art classes at the Hamilton Technical Institute. He also exhibited his colour block prints, with much acclaim, at the Royal Canadian Academy exhibition, and with the National Gallery of Canada's annual exhibition of Canadian Art. Recognized as a master of the lino and woodcut print medium, his works are regarded as perhaps the finest ever produced in Canada.
In 1936 he was appointed as a Governor of the Hamilton Art Gallery, where he served until the mid 1940s. In 1967, he was elected an Academician of the Royal Canadian Academy, and received the Centennial Gold Medal for his contribution to Canadian art.
During his career, Mr. Hutchinson served as President of the Canadian Society of Graphic Art; President of the Society of Canadian Painter-Etchers and Engravers; and founded the Hamilton Chapter of the Artists' Union.
Despite an active artistic career that lasted little more than a decade, he became known as the artist of Southern Ontario's land and of the working people. He lived their life, using his art to comment on their struggles. Through this commitment, Leonard Hutchinson has emerged as an important artist of the 30s, and one of Canada's Social Realists of the Depression years.