There is nothing to display at this time
No Computers, Printers, Photocopiers or Internet at Barton Branch
Barton Branch opens at 1:00pm today, but there is no computer, printer, photocopier or internet access. We're working to fix it and will post updates on hpl.ca. Thank you for your patience.
Publish Date:
Thursday, September 23, 2021 - 11:45am
John Fortino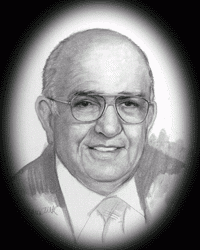 John Fortino (1934 - 2011)
Inducted: 2007
One of Hamilton's best known businesses was founded by John Fortino. Fortinos supermarkets began with one small store but became one of the most successful independent grocery store chains in Canada. Just as John led the company's growth, he also led Fortinos involvement as a community partner by founding the Fortinos Heart Fund for the Heart and Stroke Foundation and committing time and support to numerous organizations in Hamilton.