There is nothing to display at this time
No Internet Access at Waterdown Branch
There is currently no internet access at Waterdown Branch. The estimated duration of this disruption is unknown. Thank you for your patience. 
Publish Date:
Tuesday, November 30, 2021 - 2:30pm
Hugh Cossart Baker Sr.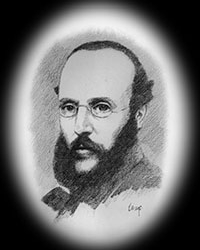 Hugh Cossart Baker Sr.(1818-1859)
Inducted: 1988
Born in England in 1818, Hugh Cossart Baker emigrated to Canada with his family in 1832 and in 1843 became the first manager of the Bank of Montreal, Hamilton Branch. In 1847, Baker began the first life insurance company in Upper Canada, the Canada Life Assurance Company, as its president and manager. By 1848 Canada Life had established agents from Saint John, N.B., to Port Sarnia, Canada West. The head office remained in Hamilton until 1900. Baker also founded the Ontario marine and Fire Insurance Company, and was a director of the Hamilton Gas Light Company, the Gore Bank, vice-president of the Hamilton and Port Dover Railway, and the Great Western Railway. He was the first secretary and director of the Hamilton Board of Trade, and in 1845 he helped found the Mercantile Library Association. Baker was warden of the Church of the Ascension and treasurer of the City Tract and Missionary Society.