There is nothing to display at this time
No Computers, Printers, Photocopiers or Internet at Barton Branch
Barton Branch opens at 1:00pm today, but there is no computer, printer, photocopier or internet access. We're working to fix it and will post updates on hpl.ca. Thank you for your patience.
Publish Date:
Thursday, September 23, 2021 - 11:45am
Ellen Louks Fairclough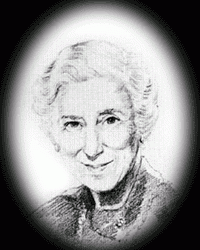 The Right Honourable Ellen Louks Fairclough (1905-2004)
Inducted: 1985
Ellen Louks Fairclough, trained as an accountant, began her own business in 1935. Entering politics in 1946, she held aldermanic and Board of Control offices. As the Federal Progressive Conservative candidate for Hamilton West, she became the opposition Labour Critic. Her continual argument for women's rights, equal pay and equal opportunities bore fruit in many new laws and changed attitudes.
The first woman appointed to Cabinet and Secretary of State, she was later named Minister of Citizenship and Immigration, and Postmaster General. Ellen became the first woman on the Hamilton Hydro Electric Commission and has a provincial government building named after her.