There is nothing to display at this time
There is nothing to display at this time
Dr. Mohit Bhandari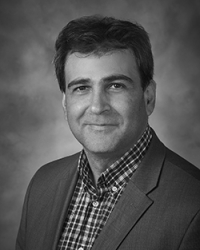 Dr. Mohit Bhandari
Inducted: 2015
When his family emigrated from India to Hamilton in 1970, Mohit Bhandari committed to his new hometown at the earliest age.  It quickly became apparent he was destined for great success. After being named best student at Barton Secondary School, he earned top science undergraduate at McMaster. Upon his graduation as an orthopaedic surgeon, he was among the most recognized young clinical trauma surgeons in the world.
 And he chose to stay right here in Hamilton.
 As a McMaster Canada Research Chair his focus is making the world safer advocating for domestic violence victims and raising awareness of associated orthopaedic injuries. His worldwide fracture-care studies help transform the treatment of severe trauma victims in places like India, China and Africa. A recipient of the Order of Ontario, named the Royal College of Surgeons Mentor of the Year and winner of the Canadian Orthopaedic Association's Award of Merit, Dr. Bhandari is a proud Hamiltonian and a citizen worthy of induction into its Gallery of Distinction.