There is nothing to display at this time
Scheduled Catalogue Maintenance - May 29
The catalogue may be unavailable on Sunday May 29 between 6-10am during the monthly maintenance window. We apologize for the inconvenience and thank you for your patience.
Publish Date:
Thursday, May 26, 2022 - 4:30pm
Rymal Road East Construction near Turner Park Branch
Starting Monday May 9, construction starts on Rymal Road East between Massena Drive and Republic Avenue near the Turner Park Branch. The lights will be deactivated and the turning lanes will be closed.
Please use eastbound lanes only to plan your branch visit.
Thank you for your patience.
Publish Date:
Thursday, May 26, 2022 - 9:30am
Carlisle Branch closing
The Carlisle Branch (1496 Centre Rd.,) closes Saturday May 28 at 5pm. The exterior drop box is available until June 1st. The new branch at 277 Carlisle Rd., is expected to open in mid-June 2022.
Publish Date:
Wednesday, May 25, 2022 - 1:15pm
Poems from Home
April 2022 is Poetry Month. Be captivated with readings from local authors and poets.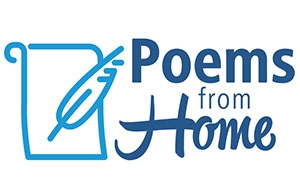 Search your next poetic read for adults and children with our HPL collection recommendations.
Hamilton is rife with talented poets. Here's proof. 
Watch and listen to original works read by the authors. Check often as new videos are posted regularly.
Also, head to HPL's YouTube playlist to watch and listen to all of the poets who added their voices to our Poems from Home collection.
HPL encourages creative souls to contribute in many other ways. Consider entering our annual Short Works Prize or our Power of the Pen contest.