There is nothing to display at this time
Beware of Phishing Attempts
Please be aware of online phishing attempts impersonating Hamilton Public Library and Library Staff. HPL does not solicit paid freelance opportunities through social media or other messaging applications. HPL does not request personal or banking information through social media or require financial compensation when reviewing job applications. Please report phishing schemes to communications@hpl.ca. 
If you think you are a victim of fraud, please visit the Canadian Anti-Fraud Centre at 1-888-495-8501.
Publish Date:
Tuesday, September 27, 2022 - 9:00am
Turner Park Branch JAWS (Job Access with Speech) computer out of order
There is currently no access to the JAWS computer at Turner Park Branch. We're working to fix it and will post updates on hpl.ca. Thank you for your patience.
Publish Date:
Sunday, September 25, 2022 - 5:15am
British Empire Games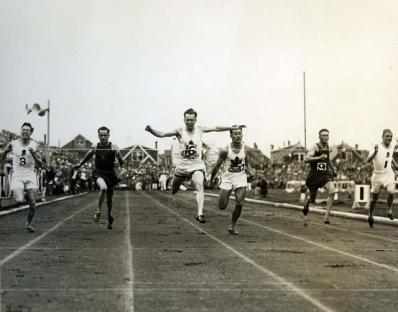 The first British Empire Games, now called the Commonwealth Games, were held in Hamilton, Ontario, August 16th to 23rd, 1930. This was due to the vision of Melville Marks Robinson of the Hamilton Spectator, who conceived the idea in the spring of 1928. Mr. Robinson, with the support of his associates in the Hamilton Olympic Club, members of the Hamilton City Council and Parks Board, and some of the leading business men of Canada, was able to bring the Games to Hamilton.
The Games brought together the best athletes of the British Commonwealth. There were 400 competitors from 11 countries in the first games. Local History & Archives possesses a collection of images captured during this historic event, depicting the athletes in competition, celebrating victories, as well as the massive crowds in attendance and the ceremonial elements of the Games.