There is nothing to display at this time
No Computers, Printers, Photocopiers or Internet at Barton Branch
Barton Branch opens at 1:00pm today, but there is no computer, printer, photocopier or internet access. We're working to fix it and will post updates on hpl.ca. Thank you for your patience.
Publish Date:
Thursday, September 23, 2021 - 11:45am
About Rural Extended Access Service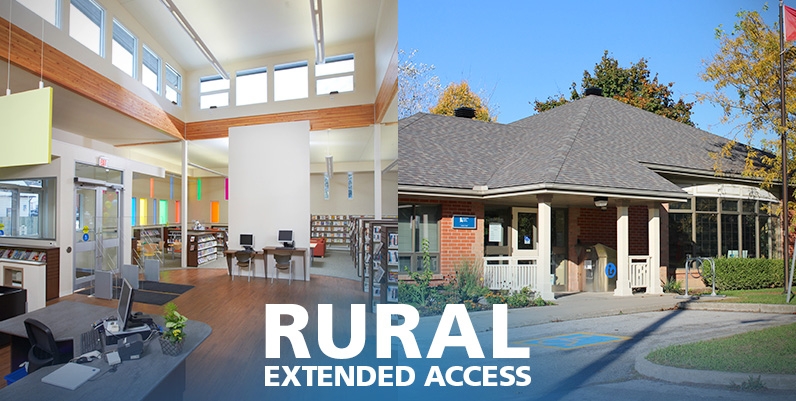 Due to COVID, our Extended Access Service is temporarily on hold. Please come into any of our branches during our open hours.
What is Rural Extended Access Service?
Rural Extended Access Service adds new service hours and increases community access to library services and collections at the Freelton and Lynden Branches. This service is unique to the Freelton and Lynden communities intended to significantly improve access to an important community resource.
When did the service begin?
The service rolled out in two phases. The first phase began October 11, 2017, with members being able to pre-register for the service by completing a member service Terms and Condition form and taking it to their local branch.   Phase two, the launch of the extended access service, started on October 26, 2017. 
After the end of the pilot program, a review was conducted to measure its success. After Board approval, it is now a permanent service at Freelton. Extended Access was added to the Lynden Branch effective October 15, 2018.
Beginning October 15, 2018, Rural Extended Access Service will be available at the Lynden Branch.
How do I complete the Extended Access Terms and Conditions Form?
Pick up a form at your local library branch, or download, print and fill out the form.  Once you have completed the form, visit any HPL location near you to finalize the registration process with library staff.
Who can register for Rural Extended Access Service?
Extended access is available for Hamilton Public Library members who meet the following requirements:
Holds a valid resident Hamilton Public Library card.
Presents valid photo ID (e.g. Ontario ID, Driver's License, Student ID, etc.).
Is 14 years of age and older. Children under 14 must be accompanied by a parent or guardian at all times and the parent or guardian will be considered the main user.
Completes the Extended Access Terms and Conditions Form 
Upholds the Member & Service Agreement.
What services are offered?
Pre-registered members will be able to access the collection, spaces, computers and WiFi at the Freelton and Lynden Branches beyond the library's regular staffed hours.
How do Rural Extended Access Service hours work? 
Staff are present at the branch for a portion of each business day. For extended hours, HPL staff at other branches will provide remote support via a video/phone link. Additional security cameras have also been added to monitor the branches. 
What are the Extended Access Hours?
Once you register, you will have access to the Freelton and Lynden Branches for 60 hours per week during the following times:
Monday to Thursday: 9am-8pm
Friday to Saturday: 9am-5pm
Closed Sunday
Guidelines
Registering library cardholders ensures greater accountability and understanding of the mutual responsibilities in using the library during these extended hours.
By registering for Extended Access, you agree to comply with Hamilton Public Library policies and procedures and accept responsibility for the space, equipment, and furniture in the branch during your access time.