About the Circuit 4.0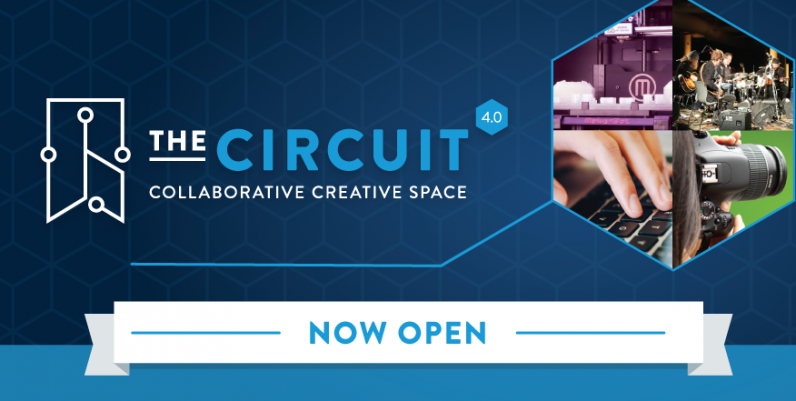 The Circuit 4.0 is Central Library's renovated 4th floor. Like a circuit, the space connects. It connects the community to a collaborative creative space featuring a digital media lab, makerspace, video and sound studios as well as performance space.
The Circuit 4.0 logo is based on the parent Hamilton Public Library logo whose iconic bookmark style has been altered to give the impression of a circuit board. The Circuit 4.0 carpet is also designed to look like a circuit board, further reinforcing the concept.  Visit us today and get connected at The Circuit 4.0.