About the Book & Author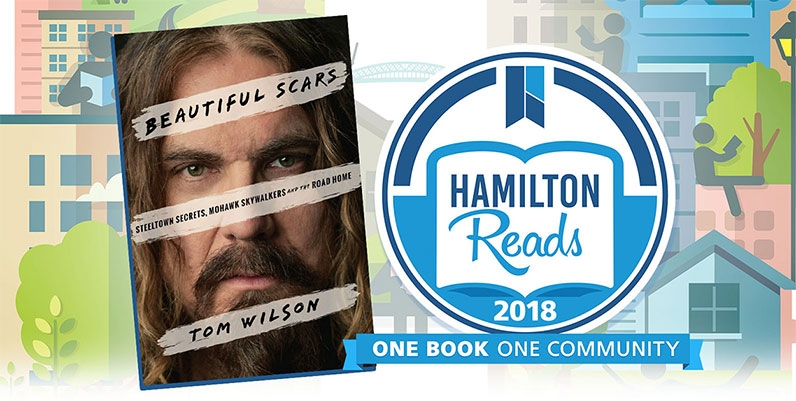 "I'm scared and scarred but I've survived"
Tom Wilson was raised in the rough-and-tumble world of Hamilton—Steeltown— in the company of World War II vets, factory workers, fall-guy wrestlers and the deeply guarded secrets kept by his parents, Bunny and George. For decades Tom carved out a life for himself in shadows. He built an international music career and became a father, he battled demons and addiction, and he waited, hoping for the lies to cease and the truth to emerge. It would. And when it did, it would sweep up the St. Lawrence River to the Mohawk reserves of Quebec, on to the heights of the Manhattan skyline.
With a rare gift for storytelling and an astonishing story to tell, Tom writes with unflinching honesty and extraordinary compassion about his search for the truth. It's a story about scars, about the ones that hurt us, and the ones that make us who we are.
 
From Beautiful Scars:
Even as a kid my existence as the son of Bunny and George Wilson seemed far-fetched to me. When I went over it in my head, none of it added up. The other kids on East 36th Street in Hamilton used to tell me stories of their mothers being pregnant and their newborn siblings coming home from the hospital. Nobody ever talked about Bunny's and my return from the hospital. In my mind, my birth was like the nativity, only with gnarly dogs and dirty snow and a chipped picket fence and old blind people with short tempers and dim lights, ashtrays full of Export Plain cigarette butts and bottles of rum.
Once, when I was about four, I asked Bunny, "How come I don't look anything like you and George? How come you are old and the other moms are young?"
"There are secrets I know about you that I'll take to my grave," she responded. And that pretty well finished that. Bunny built up a wall to protect her secrets, and as a result, I built a wall to protect myself.
About the Author
TOM WILSON is a three-time Juno winning Canadian musician with multiple gold records. He has written for and recorded songs with Sarah McLachlan, City and Colour, Jason Isbell, Colin James, Lucinda Williams, Billy Ray Cyrus, Mavis Staples and The Rankin Family. His band Junkhouse has scored eleven top-ten hits, and his iconic, Americana-fuelled Blackie and the Rodeo Kings was widely publicized for its presence on George Bush's iPod. Tom's most recent incarnation, Lee Harvey Osmond, has received extensive praise and airplay throughout the United States, where he's been touring for the last two years as a result. His art has shown in galleries in New York City, Vancouver, Toronto and more recently, Ottawa. The author lives in Hamilton, Ontario.