There is nothing to display at this time
Phishing Statement
Please be aware of online phishing attempts impersonating Hamilton Public Library and Library Staff. HPL does not solicit paid freelance opportunities through social media or other messaging applications. HPL does not request personal or banking information through social media or require financial compensation when reviewing job applications. Please report phishing schemes to communications@hpl.ca. If you think you are a victim of fraud, please call the Canadian Anti-Fraud Centre at 1-888-495-8501.
Publish Date:
Wednesday, March 29, 2023 - 8:00am
Wi-Fi Unavailable at Red Hill Branch
The Wi-Fi is not working at the Red Hill Branch. Staff is working diligently to resolve the problem.
Publish Date:
Tuesday, March 28, 2023 - 6:00pm
Barton Branch Makerspace
The iMac at the Barton Branch Makerspace is currently unavailable. We are working to resolve this issue. 
Publish Date:
Tuesday, March 28, 2023 - 2:00pm
Holds Processing and Delivery Delays
Holds processing and deliveries to Branches will be delayed for the next week due to Staff capacity.
We are working to move materials as quickly as possible. Thank you for your patience.
Publish Date:
Tuesday, March 21, 2023 - 1:45am
Meet Our Researcher in Residence, Ali Solhi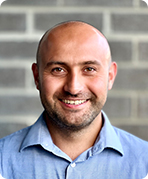 Describe your role as Researcher-in-Residence
I will explore potential research partnerships with colleges, universities, non-profit organizations and research institutes. I will also investigate the role of public libraries among immigrants and newcomers ‑- specifically, how public library services and programs used by immigrants during their settlement process help with their social integration into Canadian society. I will also examine ways to attract individuals who don't use library services.
Tell Us About You
I am a Ph.D. student in the department of Health, Aging and Society at McMaster University. My research interests focus on social inequality, psychological well-being, and health equity among immigrants and marginalized groups. I was recently involved in a research project by Dr. Kaitlin Wynia Baluk, which explored the co-location of the HPL Parkdale Branch in affordable community housing and its benefits in terms of building social infrastructure.
I also have experience working in academic and public libraries in Halifax, NS, and Kitchener, ON.
I am a big fan of audiobooks, European cinema, cycling, bike packing, and Karate. Before starting my Ph.D. program, I obtained a diploma in Film Production. I plan to integrate my academic research with filmmaking skills to reflect on social issues impacting our societies.
Best books you recently read
The Broken Ladder: How Inequality Affects the Way We Think, Live and Die

by Keith Payne

The Naked Don't Fear the Water: An Underground Journey with Afghan Refugees

by Matthieu Aikins
Best University Memory
I have always been involved in extracurricular activities during my undergraduate and graduate studies. One of my best memories was receiving two student leadership awards in 2014 from the University President and Alumnae Student Union President at Mount Saint Vincent University.
Get Involved
Participation in research partnerships allows greater understanding about the needs and challenges in the community, which results in developing services and support systems that serve the public more effectively and efficiently.
Find out how you can contribute to community learning and check below for research opportunities with our partners.