The Short Works Prize 2020 Call for Entries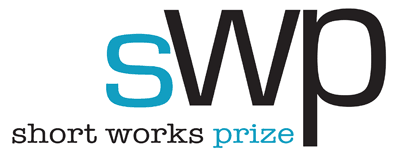 Recognizing Excellence in Writing: The 7th Annual Short Works Prize Writing Competition
For Hamilton-area writers, presented in partnership by Hamilton Arts & Letters Magazine and the Hamilton Public Library.
DEADLINE: 11:59pm Saturday October 17, 2020
Please read all rules carefully before you submit your entry.
Eligibility
Writers must live in the Hamilton Public Library service area. Writers who live in communities that have reciprocal borrowing with the HPL are not eligible.
Writers who won a 2019 Short Works Prize must skip a year and are not eligible to enter in 2020. This does not apply to 2019 Honourable Mentions.
Cost to enter: $0.
Entries will not be returned.
Blind Judging: for Young Writers and Off-The-Radar entrants, your name must NOT appear on the work you submit. It must ONLY appear on your entry form. If your name appears anywhere on your work, your submission will be automatically disqualified. This does not apply to published works because published authors can submit copies of works as they appear in publication, which usually include bylines.
Unpublished vs. Published: If you've ever had anything published, either in print or online, by a for-profit journal, magazine or newspaper, in a for-profit publisher's anthology, or if you've authored or co-authored a book that was published by a for-profit publisher, then you are considered a published author. If you've ever been paid by a publisher for something you've written, you are considered a published author. If you've only been self-published, either in print or online, or posted on a website that posts the works of amateur writers, then you are considered an unpublished author.
Plagiarism will result in automatic disqualification.
Published authors may submit in two of the three categories, Poetry, Fiction or Creative Nonfiction. Eligible works must have been published in the calendar year 2019. Published authors are not eligible for Off-the-Radar.
NEW! Word Maximum Limits: Off-the-Radar and Young Writers entries must not exceed 3500 words for Fiction or 5000 words for Creative Nonfiction. There are no limits for Poetry in any category or for any of the Published Author categories.
Winners & Honourable Mentions will be notified by email.
Submissions will not receive a receipt
Published Authors:
Your poem, story or essay must have appeared in a magazine, journal, newspaper, or as part of a multi-authored book between January 1, 2019 & December 31, 2019.
Writers may use a graphic novel / comic format. Maximum 14 pages. 
Off-the-Radar and Young Writers please submit:
One short story (maximum 3500 words) OR
One poem (no word limit) OR
One piece of literary nonfiction (maximum 5000 words)
Writers may use a graphic novel / comic format. Maximum 14 pages.
Young Writers
Must be at least 16 and no older than 20 as of Dec 31, 2020.
If you won a cash prize for an SWP entry in 2019, you are ineligible to enter in 2020
Memoir Writing Workshop
Submissions are made to the workshop facilitator
Submissions
Enter online below. While we encourage you to submit online—it's the safest option during a pandemic—paper copies can still be submitted by downloading the entry form. Make sure you include, on a page separate from your entry, your name, title of your work, entry category and contact information.  Contact Nancy at ShortWorksPrize@hpl.ca to arrange this, or if you have any other questions.