Large format printer - Central Library
The large format printer at Central is currently out of order. The closest available large format printers are at Terryberry and Valley Park. We apologize for the inconvenience.
Publish Date:
Friday, September 22, 2023 - 12:00pm
Central Library- Study Hall
A new Study Hall on the 1st Floor at Central Library begins Monday, September 25, 2023. Study Hall hours are quiet spaces for Members to work or study. For more details, visit www.hpl.ca/study-halls.
Publish Date:
Monday, September 18, 2023 - 11:30am
Light Therapy Lamps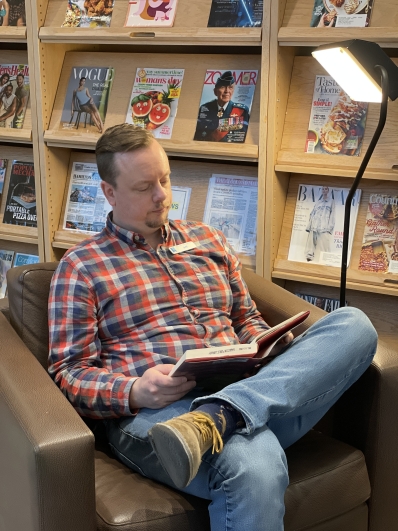 A light therapy box or SAD (Seasonal Affective Disorder) lamp uses a fluorescent light with a typical dose of 10,000 lux (measurement of light intensity). Light therapy aims to copy outdoor light, which researchers believe causes a chemical change in the brain that lessens the symptoms of SAD. For some people, light therapy offers relief from SAD. These programs and services create opportunities for healthy conversations about mental health. All customers are encouraged to check with their healthcare professional if they have any concerns about using the lamp.
Try our light therapy lamps at the Central, Concession, Dundas, Sherwood, Terryberry, Saltfleet, Turner Park, and Westdale branches.