There is nothing to display at this time
There is nothing to display at this time
LGBT2SQ+ Community Archive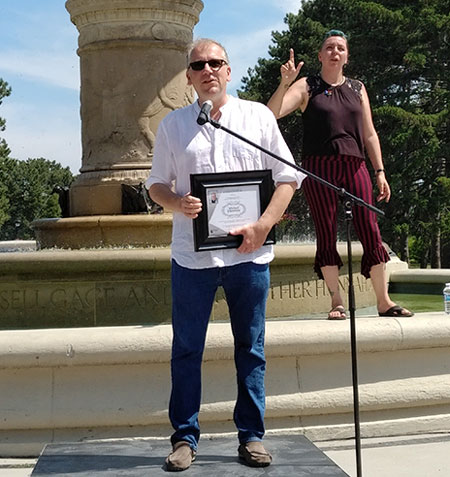 Hamilton Public Library is grateful to Michael Johnstone for his founding donation to our new  LGBT2SQ+ Community Archive. Michael has lovingly captured more than 50 years of Hamilton's LGBT2SQ+ history – serving as a self-appointed archivist for a segment of the population that has long been marginalized. The collection contains news clippings, photos, meeting minutes, newsletters and more
The donation was accepted by our Chief Librarian Paul Takala, on Sunday June 17 during the Hamilton Pride celebration at Gage Park. It will be housed in our Local History & Archives department at Central Library, for the betterment of our fine City and its many rainbow residents.
Thank you very much, Michael.
Please check out HPL's Pride Reads 2018.