Hamilton Music Archives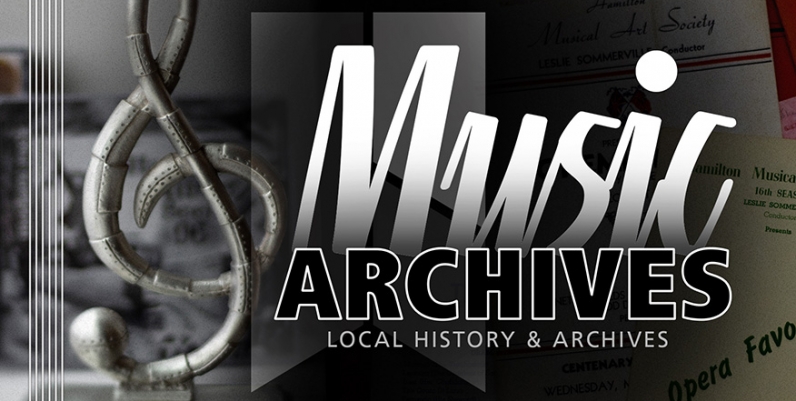 Hamilton has long been known for its rich musical legacy, as well as a vibrant and thriving local music scene. 
Join us on Friday May 3 for the official launch of the Hamilton Music Archives at Central Library, in the 1st Floor, Hamilton Room. This includes a diverse and inclusive collection that illustrates the history of Hamilton's music scene and its contributors, spanning all time periods and genres of music.
Timeline for the day is as follows: 
Noon-1:00pm: 
Noon Hour Concert with Hamilton Philharmonic Orchestra Horn Duo 
1:00-2:00pm: 
Launch of treasured city collections by Opera Hamilton, Hamilton Savoyard Operatic Society, Royal Hamilton College of Music, September Seventh Entertainment Ltd., Hamilton Opera Company, Hamilton Musical Arts Society and the Royal Court Entertainers.
The Spectator's music editor Graham Rockingham will also be a special guest speaker. He'll talk about music industry's ever-changing landscape in the city and what's to come.
2:00pm: 
Music Movie: Rush Time Machine 2011: Live in Cleveland
Plan to attend this special day with us and Hamilton City of Music.