There is nothing to display at this time
Free Tax Return Filing Services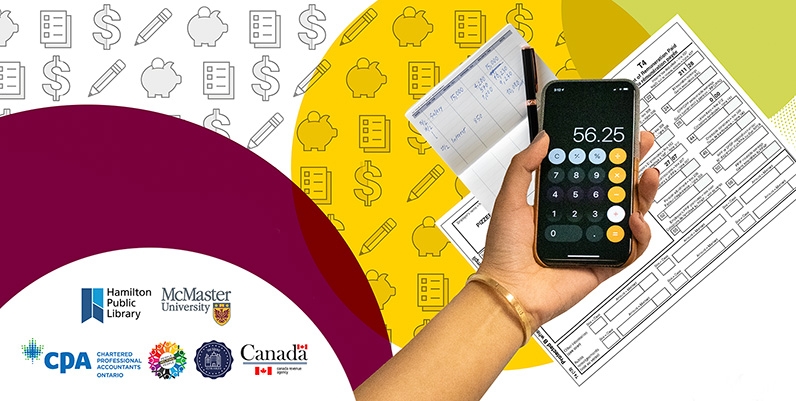 Tax season is upon us. To help make the task of filing your return easier, trained volunteers from the Community Volunteer Income Tax Program offer free drop-in tax clinics for eligible individuals and families with modest income (see the chart below) at select Hamilton Public Library branches. Clinics run in March and April to meet the April 30 filing deadline. Available dates, times and locations are listed at hpl.ca/events 
This year all clinics are in person. There is no drop-off service.  
Important: Canada Housing Benefit 
The one-time top-up to the Canada Housing Benefit aims to help low-income renters with the cost of renting. You may be eligible for a tax-free one-time payment of $500 if your income and the amount you pay on rent qualify. Applications are open until March 31, 2023. Eligibility is based on the amount of rent you paid and maximum income of $20,000 for individuals. You do not have to file this year's tax return to apply for this. 
Visit canada.ca to apply through your Canada Revenue Agency account or apply online or by phone.  
Modest Income Explained 
Family Size 
1 Person 
2 People 
3 People 
4 People 
5 People 
More Than 5 People 
Total Family Income 
$35,000 
$45,000 
$47,500 
$50,000 
$52,500 
$52,500+$2,500 per each additional person   
These free tax services are not for individuals who are/have: 
Self-employed 
Business or rental income and expenses 
Capital gains or losses 
Employment expenses 
Interest income greater than $1,000 
Filed for bankruptcy or are deceased 
This free tax filing service is a partnership with Hamilton Public Library, CPA Ontario, Community Volunteer Income Tax Program, McMaster University and Canada Revenue Agency.