There is nothing to display at this time
Branch Closures - Friday, June 16
All HPL branches are closed Friday, June 16, for a Staff Professional Development Day. Bookmobile and Extended Access services are unavailable. Regular service hours resume Saturday, June 17. 
Publish Date:
Thursday, June 8, 2023 - 3:00pm
Turner Park Library - JAWS Accessible Computer
The JAWS computer at the Turner Park Library is currently out of order. Estimated time of disruption is unknown.  Thank you for your patience.
Publish Date:
Tuesday, June 6, 2023 - 10:00am
Saltfleet Branch Accessible Door Out of Order
There is currently no access to the accessible door at Saltfleet Branch. We're working to fix it and will post updates on hpl.ca. Thank you for your patience.
Publish Date:
Thursday, June 1, 2023 - 2:15pm
Black History Month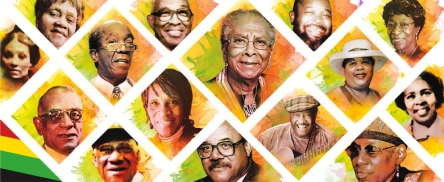 February is officially observed as Black History Month across Canada. It's an opportunity to learn about the experiences, contributions and achievements of Black Canadians, who represent nearly 1.2 million people in the country, according to the 2016 census.
To celebrate, HPL has gathered a collection of books, music, educational activities, author events and more. Explore and enjoy.
Adults
Kids
Events and Movies
February 17: Jackie Washington Day

HPL celebrates Hamilton's own jazz legend and radio icon with a day of music and film at Central Library.

Catch a Noon Hour Concert double-feature, with performances by Garnetta Cromwell & Band and Spice Cabinet, followed by a screening of documentary Harvest Jazz and Blues Festival, a retrospective on Fredericton, New Brunswick's renown international festival.