There is nothing to display at this time
Black History Month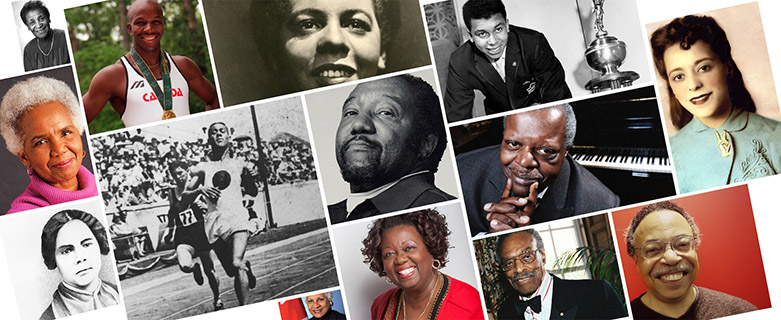 (Left to Right, Top to Bottom) Carrie Best, Donovan Bailey, Portia White, Harry Jerome, Viola Desmond, Rosemary Brown, Ray Lewis, Jackie Washington, Oscar Peterson, Mary Ann Shadd, Senator Anne Clare Cools, Jean Augustine, Lincoln Alexander, George Elliot Clarke.

February is officially observed as Black History Month across Canada. It's an opportunity to learn about the experiences, contributions and achievements of Black Canadians, who represent nearly 1.2 million people in the country, according to the 2016 census.
To celebrate, HPL has gathered a collection of books, music, educational activities, author events and more. Explore and enjoy.
Adults
Kids
Events and Movies