Central 4th Floor Accessible by Elevator Only
The 4th Floor is accessible only by elevator today, Monday July 4, due to maintenance issues on the stairs.
We apologize for the inconvenience.
Publish Date:
Monday, July 4, 2022 - 12:00pm
Terryberry and Westdale Branches
Renovations at both the Terryberry and Westdale Branches are wrapping up. Both locations are expected to reopen in mid-July. Please stay tuned to our website and social media channels for updates. Thank you for your patience.
Publish Date:
Monday, June 27, 2022 - 10:30am
Where is LHA?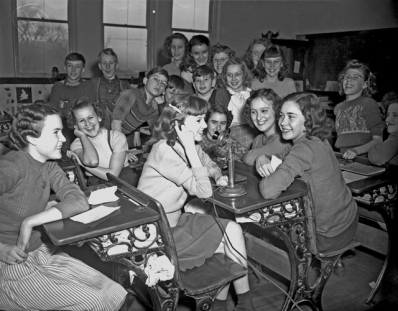 The Local History and Archives Department of Hamilton Public Library is located on the 3rd floor of the Central Library, which is part of the Jackson Square and Farmers' Market complex in downtown Hamilton.
You can contact us by using our online form.
Street Address:
Local History and Archives
3rd floor
Central Library
55 York Boulevard
Hamilton, ON  L8R 3K1
Mailing Address:
Local History and Archives
Hamilton Public Library
55 York Boulevard, Box 2700
Hamilton, ON  L8N 4E4