There is nothing to display at this time
Radon Kits
Radon is an odourless and colourless gas that is the product of the natural breakdown of uranium in the ground.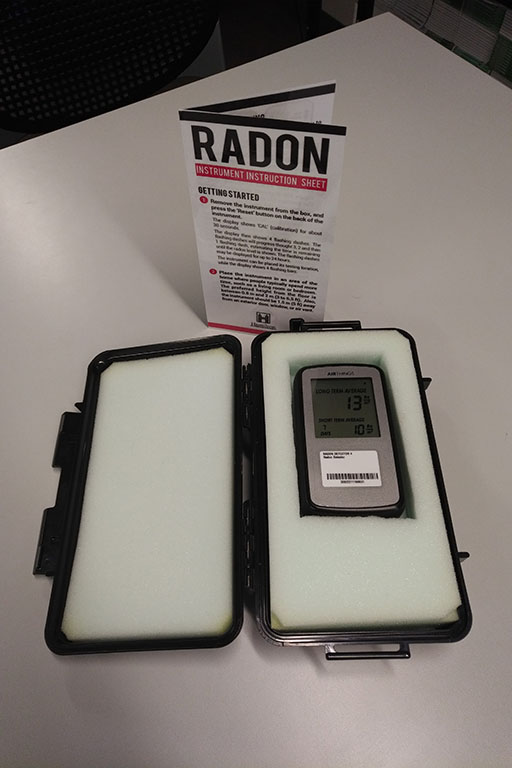 According to a Health Canada survey, an estimated 5% of homes in Hamilton will have higher levels than the recommended guidelines.  These detectors will allow customers to perform tests on their home.  More information about Radon can be found on the City of Hamilton's website:  https://www.hamilton.ca/public-health/health-topics/radon
We have a limited supply of radon detector test kits. They are currently in circulation.
This device can only be renewed 3 times.
Radon detector test kits will have to be checked in and out manually, and returned at the Information Desk to any of our branches. They can not be returned in the drop box or sorter to avoid damage. 
We thank you in advance.