Piano Practice Room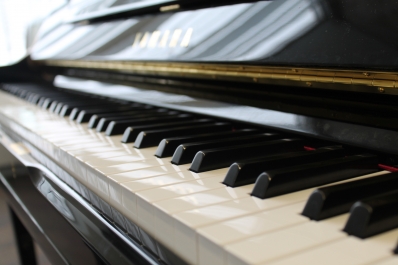 This unique element of Central Library is a prized part of our facility and we are very excited to make it available to the public.
Visit the 2nd Floor, Central Library to make an appointment or call us at 905-546-3200.
One-hour sessions are available Monday-Saturday, except the last booking of each day, which is 45 minutes.
On Sundays, sessions are limited to 30 minutes.
Bookings can be made up to three days in advance.
A Library card is required.
Pianos are also available at Red Hill and Terryberry branches.
One-hour sessions are available at:

Red Hill Branch – Tuesday-Sunday (until June), Tuesday-Saturday (July-September).
Terryberry Branch – Monday-Saturday.

The final booking of each day is 45 minutes long.
Bookings can be made up to three days in advance.
A Library card and ID is required and must be left with staff during the practice period.
Headphones MUST be used during practice.
Hamilton Public Library also offers great resources to help you become the pianist you've always wanted to be; it's never too late to get started.
Piano Lessons: Teach Yourself to Play Lynda.com
Piano lessons are a great way to begin learning to read music. Dr. Gayle Kowalchyk offers a beginner guide, including tips on how to sit at a piano, read notes and play rhythms and chords. Lynda.com also offers several other video courses including an introduction to songwriting, becoming a music producer and an insider's guide to the music biz.
The 23 Greatest Solo Piano Works – Great Courses
Professor Robert Greenberg explores great classical piano works written for the piano from Bach to Copland. Great Courses has hours of learning about Music and the Brain, and Music as a Mirror of History.
Bach: The Goldberg Variations, BWV 988 – Freegal
Listen to the legendary Canadian pianist Glenn Gould play what became one of his last recordings. Freegal offers unlimited streaming music from all genres including thousands of titles written for piano.