There is nothing to display at this time
Mount Hope Branch Public Washroom Out of Order
The Mount Hope Branch Public Washroom is out of order. We apologize for the inconvenience.
Publish Date:
Friday, May 13, 2022 - 2:15pm
Public Printing/Photocopying on the 3rd Floor of Central Not Working.
Please use the 1st floor or 2nd floor Printers
Publish Date:
Friday, May 13, 2022 - 11:30am
Rymal Road East Construction near Turner Park Branch
Starting Monday May 9, construction starts on Rymal Road East between Massena Drive and Republic Avenue near the Turner Park Branch. The lights will be deactivated and the turning lanes will be closed for approximately one week.
Please use eastbound lanes only to plan your branch visit.
Thank you for your patience.
Publish Date:
Thursday, May 5, 2022 - 3:30pm
Hamilton Reads 2022

The Book   |  Programs and Events   |  Activities
Hamilton Reads 2022 - Join the Conversation
 Let's chat about this year's One Book One Community read, Tainna by Norma Dunning.
Join a book club, participate in an In-Branch or Online program and take on the reading challenge.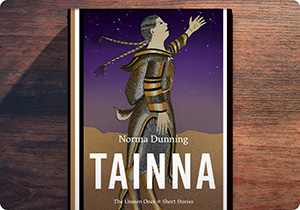 TAINNA
Hamilton Reads 2022 is
Tainna: The Unseen Ones
, Short Stories by Norma Dunning. Learn more about this 2021 Governor General award-winning collection of six short stories about Inuk characters who rely on their wit and humour and whose experiences traverse the modern world and spiritual realm.
ACTIVITIES
Are you ready to read?  Join the Hamilton Reads 2022 Reading Challenge and explore the themes in
Tainna.
Finish one line or the whole card. Prizes to be won.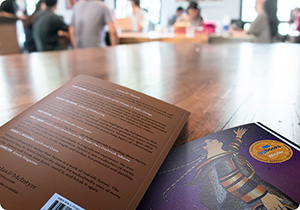 PROGRAMS AND EVENTS
Let's meet Online and In-Branch for book clubs, Local History and Archives exhibits and more.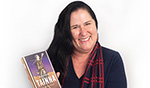 Norma Dunning is a writer, scholar, researcher, professor and grandmother. Her previous short story collection, Annie Muktuk and Other Stories (University of Alberta Press, 2017) received the Danuta Gleed Literary Award, the Howard O'Hagan Award for short stories and the Bronze Foreword INDIES award for short stories. She lives in Edmonton, AB.
Meet the author at the Hamilton Reads Online Finale in Fall. Details to come soon.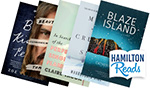 Earlier Hamilton Reads
HPL chooses a Hamilton Reads title annually. See the list of books which have fueled fascinating community conversations over the years.