There is nothing to display at this time
Phishing Statement
Please be aware of online phishing attempts impersonating Hamilton Public Library and Library Staff. HPL does not solicit paid freelance opportunities through social media or other messaging applications. HPL does not request personal or banking information through social media or require financial compensation when reviewing job applications. Please report phishing schemes to communications@hpl.ca. If you think you are a victim of fraud, please call the Canadian Anti-Fraud Centre at 1-888-495-8501.
Publish Date:
Wednesday, March 29, 2023 - 8:00am
Wi-Fi Unavailable at Red Hill Branch
The Wi-Fi is not working at the Red Hill Branch. Staff is working diligently to resolve the problem.
Publish Date:
Tuesday, March 28, 2023 - 6:00pm
Barton Branch Makerspace
The iMac at the Barton Branch Makerspace is currently unavailable. We are working to resolve this issue. 
Publish Date:
Tuesday, March 28, 2023 - 2:00pm
Holds Processing and Delivery Delays
Holds processing and deliveries to Branches will be delayed for the next week due to Staff capacity.
We are working to move materials as quickly as possible. Thank you for your patience.
Publish Date:
Tuesday, March 21, 2023 - 1:45am
Hamilton Reads 2022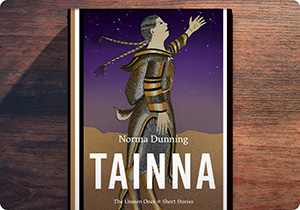 TAINNA
Hamilton Reads 2022 is
Tainna: The Unseen Ones
, Short Stories by Norma Dunning. Learn more about this 2021 Governor General award-winning collection of six short stories about Inuk characters who rely on their wit and humour and whose experiences traverse the modern world and spiritual realm.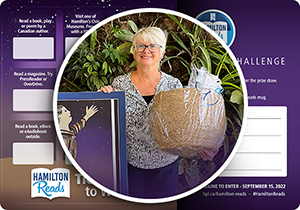 ACTIVITIES
Congratulations to 
Denise E.
 who is the grand prize winner of the Hamilton Reads Tic Tac Toe Reading Challenge.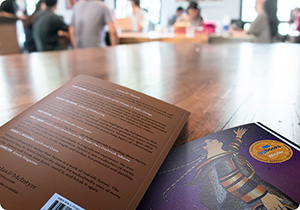 PROGRAMS AND EVENTS
Let's meet Online and In-Branch for book clubs, Local History and Archives exhibits and more.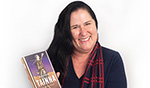 Norma Dunning is a writer, scholar, researcher, professor and grandmother. Her previous short story collection, Annie Muktuk and Other Stories (University of Alberta Press, 2017) received the Danuta Gleed Literary Award, the Howard O'Hagan Award for short stories and the Bronze Foreword INDIES award for short stories. She lives in Edmonton, AB.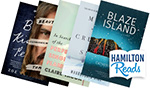 Earlier Hamilton Reads
HPL chooses a Hamilton Reads title annually. See the list of books which have fueled fascinating community conversations over the years.