Writer In Residence: Gary Barwin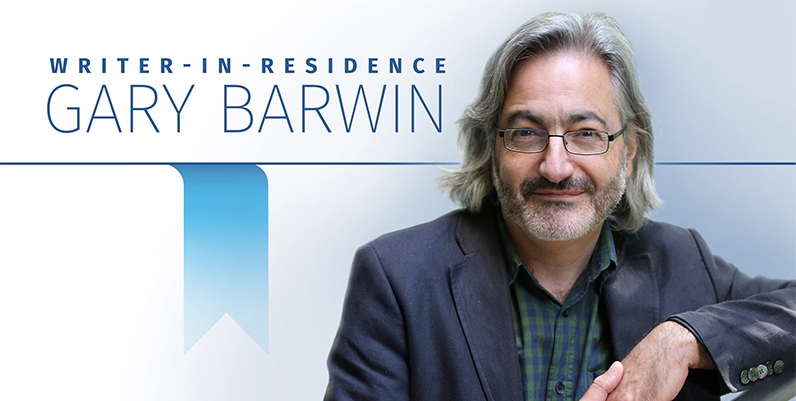 The Hamilton Public Library and McMaster University proudly announce Mr. Gary Barwin   as the Mabel Pugh Taylor 2017/18 Writer-in-Residence.
Gary Barwin is a writer, composer, publisher, editor, multidisciplinary artist and the author of twenty-one books of poetry, fiction and books for children. His recent national bestselling novel Yiddish for Pirates (Random House Canada, 2016) won the 2017 Stephen Leacock Medal for Humour and was a finalist for both the Governor General's Award for Fiction and the Scotiabank Giller Prize. His latest book is the poetry collection No TV for Woodpeckers (Wolsak & Wynn, 2017).
A PhD in music composition, Barwin has been Writer-In-Residence at Western University and Young Voices E-Writer-in-Residence at the Toronto Public Library and has taught writing internationally, in libraries, universities, colleges, schools, community centres and shelters.
Gary will have office hours at the Central Library on Thursdays from 1:00pm - 9:00 pm starting September 7, 2017.  Please connect at wir@hpl.ca to book an appointment.