There is nothing to display at this time
2022 Provincial General Election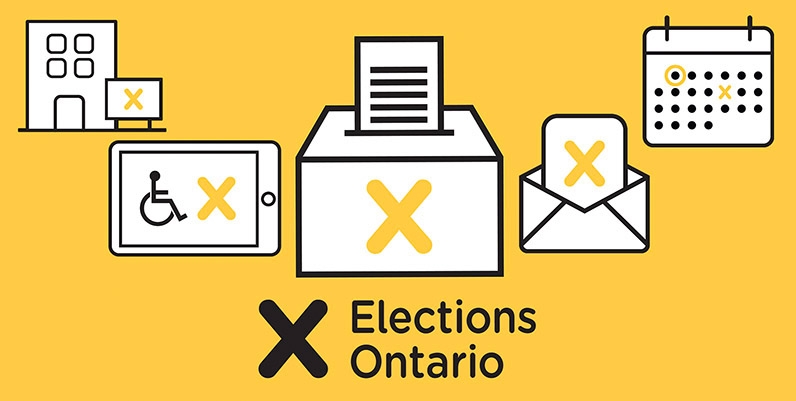 Elections Ontario's Community Outreach
The Ontario Provincial general election is June 2, 2022.
Hamilton Public Library is hosting Public Engagement Officers at the following branches to answer your electoral questions.
Binbrook Branch
Wednesday May 18, 9:30-12:30pm
Carlisle Branch
Wednesday May 11, 2:30-5:30pm
Central Library
Tuesdays May 10 and 17, 1:00-5:00pm
Dundas Branch
Wednesday May 18, 10:00am-5:00pm
Red Hill Branch
Thursdays May 12, 19, 26, 10:00am-12:00pm
Turner Park Branch
Tuesday May 17, 9:00am-12:30pm
Waterdown Branch
Friday May 13, 9:30am-12:30pm
Elections Ontario informational print materials are available for pickup at HPL branches mid-May.
Elections Ontario is a non-partisan office of the Legislative Assembly of Ontario responsible for administering provincial elections, committed to making voting easy and accessible for all voters.
Elections Ontario has expanded its outreach efforts by hiring Public Engagement Officers across the province to provide information for electors experiencing barriers to voting.
This outreach includes distributing important documents with details regarding the election, voting simulations for first time electors who are unfamiliar with the voting process, and answering your questions about where, when, and how to vote.
If you're interested in connecting with the Public Engagement Officer in your community, please contact outreach@elections.ca.
Visit elections.on.ca to find information about:
Voter Registration
Ways to Vote
Accessibility
ID Requirements
Learning About Elections Resources
Educational Resources
Elections Ontario App
Polling Day Jobs
If you have general questions about the upcoming election, email info@elections.on.ca or by telephone at 1.888.668.8683 or TTY 1.888.292.2312.