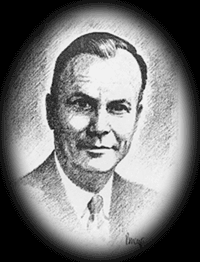 Dr. Henry Thode (1932-1997)
Inducted: 1984
Henry George Thode, recognized as one of Canada's premier scientists, is a specialist in physical chemistry and especially the study of heavy or radioactive isotopes. In 1939 he accepted a position with McMaster University. During the Second World War, Thode was a member of an international team which did pioneering research into atomic energy.
Thode has actively encouraged the expansion of scientific education and played an important part in the University obtaining an atomic reactor, the first located on a University campus in the Commonwealth. As President of McMaster, from 1961 to 1972, he presided over much of its physical growth, including the construction of the medical complex.