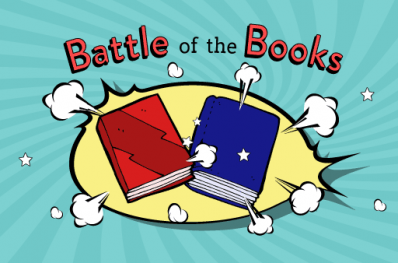 HAMILTON, ON – March 30, 2016 – Hamilton Public Library to host the annual Battle of the Books event.
WHAT:
Battle of the Books is the annual kickoff event for GritLit and a celebration of books nominated for the Ontario Library Association's Evergreen Award. A panel of 10 local luminaries will defend, joust and entice the audience to support their title!
WHO:
Annette Hamm will moderate the proceedings. Local luminaries include: 
Christopher Cutler, Ian Downie, Jeff Goodes, Aidan Johnson, Pauline 
Kajiura, Grace Kehler, Shannon Kyles, Frances Neufeld and Pat Wright.
WHEN:
Thursday, March 31, 2016
7pm to 9pm
*Admission is free.
WHERE:
Central Library – Hamilton Room
55 York Boulevard
Hamilton, ON L8R 3K1
About Hamilton Public Library
The Hamilton Public Library is a vibrant hub for information and culture, providing our diverse community the Freedom to Discover. As one of the largest library systems in Canada, Hamiltonians can discover something new at our 22 locations, two bookmobiles or through our extensive digital collections. Visit us online at
hpl.ca
. Follow us on Twitter
@hamiltonlibrary
. Like us on Facebook at
HamiltonPublicLibrary
.