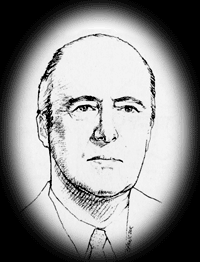 D'Arcy Argue Counsel Martin, K.C. (1899-1992)
Inducted: 1991
A senior partner in the venerable law firm of Martin & Martin, D'Arcy Argue Counsel Martin made significant contributions to the community. Most notable were his efforts to establish the Hamilton Foundation; a local philanthropic organization that is currently the fourth largest private foundation in Canada. Among his numerous accomplishments, he was chairman of the Hamilton Harbour Commission; Chairman of the Hamilton Club and a Chancellor of the Board and Senate of McMaster University.
Named a King's Council in 1931, Mr. Martin was also a Hamilton alderman from 1927 to 1931 and a member of the legislative assembly of Ontario from 1931 to 1934.