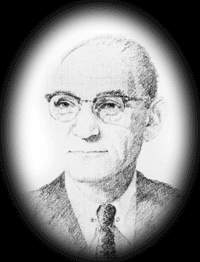 Kenneth Soble (1911-1966)
Inducted: 1985
Kenneth Soble was a radio actor, a programme packager and manager of CHML, and director of the Canadian Association of Broadcasters. He brought to Hamilton a new radio centre and frequency modulation and was the first to apply for a TV license.
He developed the Amateur Radio Hour, the first audience participation broadcast and on-the-spot programmes.
He turned Barton Arena into The Forum, and made a success of broadcasting hockey games.
In 1961, he disengaged CHCH TV from the CBC chain of stations. Encouraging a strong local image helped competition with other networks.
Prior to his death, he was offered the presidency of the CBC.