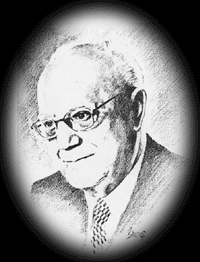 Dr. James Stowe (1901-1986)
Inducted: 1984
Newfoundland-born James Stowe, a long-time trade unionist, helped to establish the Newfoundland Labour Council, serving as its president in 1939 and 1940. In 1942, he moved to Hamilton and quickly became integrated into the local labour scene, participating in the United Steelworkers organizing drive.
Stowe served as president both of the Hamilton Labour Council and the Trades and Labour Council. In 1956 when these two bodies merged on the creation of the AFL/CIO, Stowe became president of the newly-constituted Hamilton and District Labour Council, holding this position until 1966. Always interested in municipal affairs, he was an alderman from 1967 to 1980 and has taken an active part in numerous service organizations such as the Big Brothers.