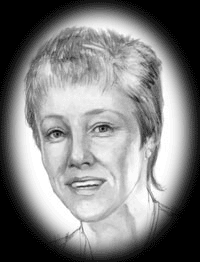 Cecelia Carter-Smith
Inducted: 2002
A former world record holder in indoor track and four-time Canadian champion, Cecelia has inspired a generation of local youth through her example as an athlete, her 33 years as a teacher, and her dedication as a coach.
A tireless promoter for the city, she has chaired numerous organizing committees to bring sporting events to Hamilton.
In 1996, she was the Co-Chair Sports for Hamilton's Sesquicentennial Celebrations. She played an instrumental role in the success of the Children's International Games held in Hamilton in 2000. Her most recent community involvement includes her membership on the Board of Directors for the World Cycling Championships to be held in Hamilton in 2003. She is also a member of the board of directors for the Hamilton 2010 Commonwealth Games bid.
Winner of numerous awards and accolades, Cecelia was selected Woman of the Year in the category Health, Sport and Fitness by the Hamilton Status of Women Committee in 1985. That same year, she received the Bill Paterson Award from the Ontario Physical and Health Education Association for her outstanding contribution as a physical and health educator.
In 1994 Cecelia was inducted into the McMaster Sports Hall of Fame. She coached the women's basketball team in 1974-75 and in 1981-82, was assistant coach of the women's track and field team from 1975-83 and head coach of the cross-country team in 1977-79. She played a significant role in guiding the McMaster women's track and field team to three championship victories in 1975-77. Cecelia recently retired from Hillfield-Strathallan College.