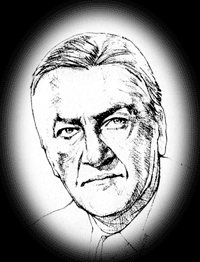 Dr. Stan Hudecki (1916-1988)
Inducted: 1991
Born in Hamilton in 1916, Dr. Stan Hudecki devoted his career, both as a surgeon and politician, to serving the people of Hamilton. As an orthopaedic surgeon at St. Joseph's Hospital, he was honoured for his work on cerebral palsy and was active in the Hamilton area medical community. While Liberal MP, he served on a committee to improve relations between Canada and South America and parliamentary secretary to the Minister for National Defence.
His local contributions included serving as a director of Rygiel Home and as an associate professor of surgery at McMaster University. His many awards for community service include the Sertoma Citizen of the Year, the Queen's Jubilee Medal; Glen Sawyer Award for Community Service from the Ontario Medical Association.