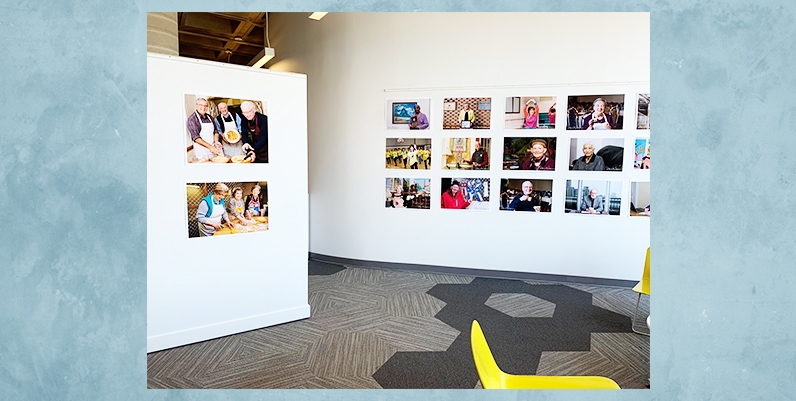 Donna Waxman and Hamilton Council on Aging present Portraits of Aging
The Hamilton Council on Aging (HCoA) is committed to enhancing the public image of older adults. Older adults often self report that they feel invisible in society when they are in fact the most heterogeneous "group" of individuals with immense differences in background, culture, interest, ability, experience, and even age!  With support from Ontario Seniors' Secretariat Community Grant Program 2018, HCoA invited 17 local older adults to share their experiences and perspectives on aging through photographs and interviews.  Photographer Donna Waxman was recruited to create visual portraits of participants. 
Donna's empathy and sensitivity with her subjects and skill with her art allows her to capture the spirit, resilience and ongoing engagement of these individuals. Donna makes the invisible visible.  The resulting portraits provide viewers with a visual bridge that enables them to transcend ageism. 
Gallery4 Annex is located on Circuit 4.0 (4th floor Central Library) and provides space for community organizations and individuals to share their works.
Upcoming exhibits at Gallery4 Annex
August - Summer Seen
September - Arts of August
October - Tom Reaume
November - Gemma Whelbourn
*Please be advised that sometimes, due to unforeseen circumstances, artist line-up and/or exhibits can change at the last minute. We apologize for the inconvenience.