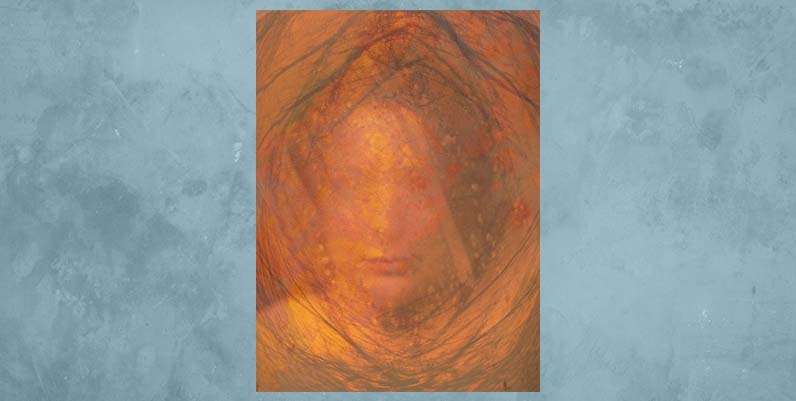 Clara Laratta: Unleashed
This body of work is an investigation into what constitutes identity; is it fixed or fluid, does a person have one true identity and do interactions with nature impact our identity?
These large-scale prints consist of digitally layered self-portraits that highlight our entanglement with nature. The work consists of layers of drawings, frottage, paintings, prints and self-portraits. The interconnections between nature and humans are highlighted.
The use of self-portraits in the work is serendipitous for someone who has an aversion to being photographed. As a female, the control and ability to represent myself as the subject rather than an object is appealing to me. No matter what the intervention, similar to nature when it is unleashed, control is lost.  The history of photography and its ties to the history of portraiture and juxtaposition with the new genre of selfies are also of interest. 
Gallery4 is located on the 1st floor and provides space for community organizations and individuals to share their work.
Upcoming exhibits at Gallery4
*Please be advised that sometimes, due to unforeseen circumstances, artist line-up and/or exhibits can change at the last minute. We apologize for the inconvenience.