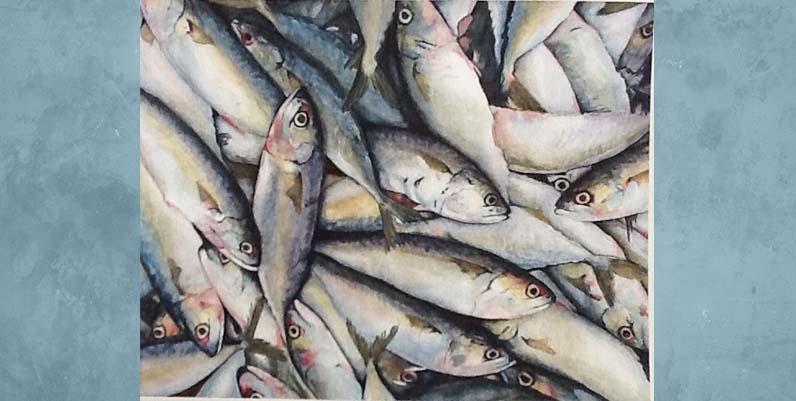 Mary Corderio: Dreams of Blue Azores
My paintings reflect indelible memories of Sao Miguel, Azores left behind at the age of five to immigrate to Canada with my family. I love Canada and wouldn't live anywhere else, but the breathtaking beauty of this magical island still calls to my heart and soul.
As a child I was absorbed in nature, my soul soothed by rugged cliffs winding down to sparkling sunlight dancing on the powerful waters of the ocean, the delicate petals of hydrangeas turning volcanic hills a nameless blue, spongy moss and black lava rock's porous beauty.
I love using water and earth's pigments to honour Nature's beauty and I share these works with the viewer hoping to open eyes to truly see the wonder of her mystery and spectacular beauty, to tread more gently upon this Earth, and work diligently to preserve it for future generations.
Turner Park Branch offers artists from the community an opportunity to exhibit small intimate quarterly shows in a dynamic public setting.
Upcoming Exhibits for Gallery Turner Park
*Please be advised that sometimes due to unforeseen circumstances, artist line-up and/or exhibits can change at the last minute. We apologize for the inconvenience.