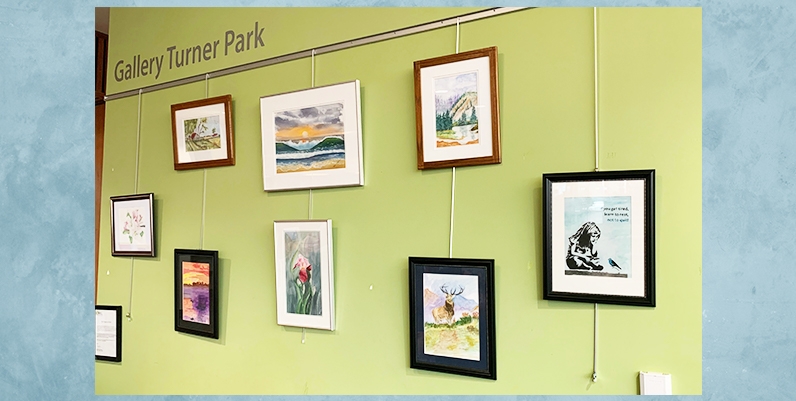 Patients at Dr. Bob Kemp Hospice
Patients at Dr. Bob Kemp Hospice have created artworks that reflect on their experiences and interests.
Turner Park Branch offers artists from the community an opportunity to exhibit small intimate quarterly shows in a dynamic public setting.
Upcoming Exhibits for Gallery Turner Park
September, October & November - Mary Cordeiro
*Please be advised that sometimes due to unforeseen circumstances, artist line-up and/or exhibits can change at the last minute. We apologize for the inconvenience.