Welcome Reception - Christine Pountney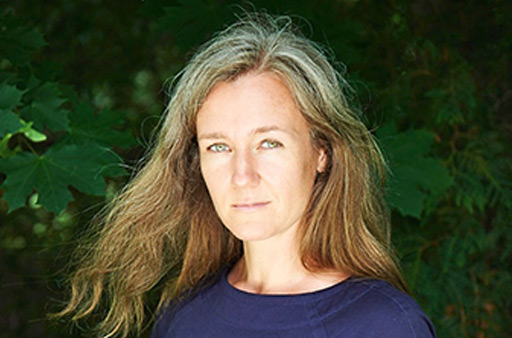 Hamilton Public Library and McMaster University proudly announce Ms. Christine Pountney as the 2016/17 Mabel Pugh Taylor Writer-in-Residence.
Christine Pountney is a mother, writer, teacher and editor whose work has been published to great acclaim in Canada and the UK. Pountney studied English Literature at McGill University and University College Dublin and holds a Masters in Creative Writing from the University of East Anglia. She published her first novel, Last Chance Texaco, with Faber and Faber and was long listed for the Orange Prize in 2000.

She has since published two more novels – The Best Way You Know How and Sweet Jesus – which both Irvine Walsh and Barbara Gowdy chose as one of their Best Books of 2012. Pountney has written for The Erotic Review, The Financial Times, The Guardian, The New York Times Magazine, The Toronto Star, The Globe and Mail , Elle, Flair, Nuvo, The New Quarterly, Brick and Hazlitt Magazine.

Over the past few years, Pountney has participated in many Indigenous healing ceremonies and is writing a spiritual memoir about these experiences. She is also a recent graduate of the 2015 Screenwriters' Lab at the Canadian Film Centre.

Christine will have office hours at the Central Library on Tuesdays and Thursdays starting September 6, 2016 through December 22, 2016.

You are welcome to book an appointment to meet with Christine. She is available on Tuesdays and Thursdays from September 13 to December 22. One hour appointments may be booked by calling 905.546.3200 x3434 or in-person at the second floor customer service desk at Central Library. You may book an initial as well as a return appointment for further consultation on the same piece, or anything else, up to a maximum of three times. Appointments are available in one hour blocks starting at 9:30am until 4:30pm unless otherwise arranged.

Christine is happy to look at written work and discuss it, or any other writing-related things you would like to talk about. You may email your sample to hplwir@hpl.ca or drop it off at the second floor customer service desk at Central Library. Please use standard formatting: typed, doubled-spaced, single-sided, 81/2 x 11 inch paper with page numbers. Include your name and telephone number, or email address on the submission. The maximum length of any submission is 20 pages. Plan for an appointment with Christine at least one week after you submit your work.
Join us in welcoming Christine on Monday, September 26 at 7:00pm, Central Library.  
RSVP 905-546-3200 x6342