HPL Phones Down
Our main line 905-546-3200 is down. Please use the chat on HPL.ca or email Askhpl@hpl.ca to reach Staff. We're working on a quick fix.
Publish Date:
Tuesday, October 19, 2021 - 3:00pm
Accessible Washroom Unavailable at Terryberry Branch
There is currently no access to the accessible washroom at Terryberry Branch. We're working to fix it and will post updates on hpl.ca. Thank you for your patience.
Publish Date:
Tuesday, October 19, 2021 - 11:15am
Poetry Month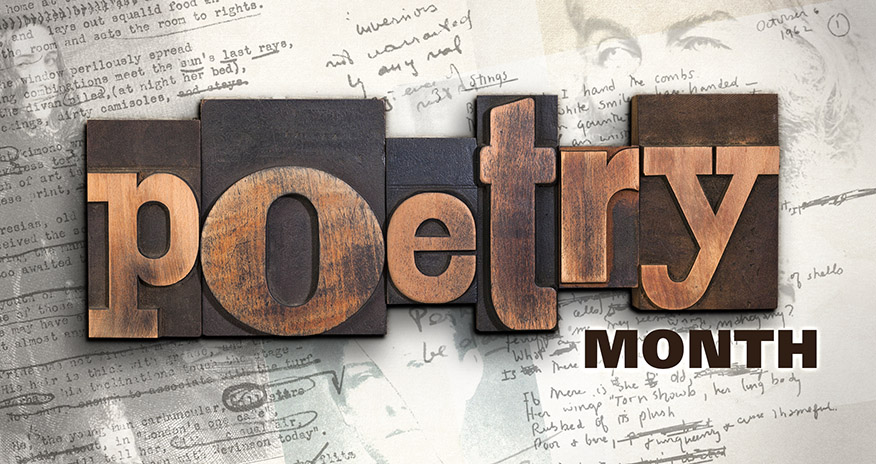 Established by the League of Canadian Poets in April 1998, National Poetry Month brings together schools, publishers, booksellers, literary organizations, libraries and poets across the country to celebrate poetry and its vital place in Canada's culture.
Come create your own "accidental poem" with our month-long, interactive display on the 1st Floor at Central Library.
Monday, April 1 to Tuesday, April 30, Central Library
New and experienced poets are welcome to this supportive program to show your work to your peers. Please bring 15-20 copies of your poem to share.
Thursday, April 4, 7:00pm - 9:00pm, Westdale Branch
A forum to have your poetry reviewed by your peers.
Saturday, April 13, 2:00pm - 4:00pm, Westdale Branch
Celebrate National Poetry Month by writing words of inspiration on a stone. Supplies provided.
This event requires registration.
Wednesday April 17, 3:30pm - 4:30pm Stoney Creek Branch