June 21 is National Indigenous Peoples Day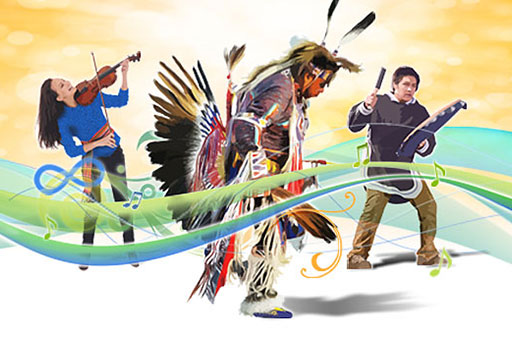 Canada's National Indigenous Peoples Day is held annually on June 21 to celebrate the unique heritage, diverse cultures, and outstanding achievements of Canada's Indigenous Peoples. There are three Aboriginal groups in Canada – the First Nations, Inuit and Métis.
Visit Central Library, Turner Park Branch and Waterdown Branch for programs related to the celebration.
Turner Park Branch 
Author Event: Recover, Rebuild, Reclaim Self: The Empowerment of Eahwahewi'
An Indigenous healing journey to find peace, strength and a good mind. A quest for empowerment, self-care and coping with complex emotions. A spiritual awakening and a deeper understanding of purpose. Author Eahwahewi' Carrier of News tells her story of surviving violence, abuse and sexual assault. 
Tuesday, June 12, 2018, 7:00pm
Waterdown Branch 
Hamilton Urban Indigenous Strategy
The City is developing an Urban Indigenous Strategy that will identify actions to strengthen the City's relationship with the Indigenous community. The strategy will help promote a better understanding among all residents about Indigenous histories, cultures, experiences and contributions. Senior Project Manager Shylo Elmayan will join us to share how the strategy is being created in our city and to answer your questions. All welcome.
Registration required. Please call 905-689-6269
Wednesday, June 13, 2018, 7:00pm
Central Library
National Indigenous Peoples Day Drumming Concert 
Celebrate National Indigenous Peoples Day with a pop-up drumming concert featuring the Soulful Sisters Drum Group from Cathedral High School. 
Thursday June 21, 2018, 3pm, 1st Floor Hamilton Room