HPL Construction Updates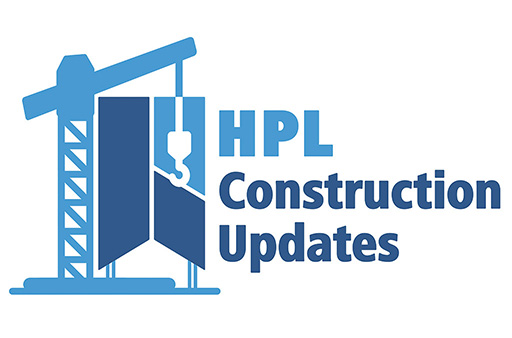 Central Window Replacement
Window replacement begins at Central Library on Monday April 22 and is expected to take four months to complete. There is protective construction hoarding around Central's main stairs, Floors 1 to 5. Access each floor via Stairwell #1 (North Stairwell #1) and the main elevators.
Westdale Branch Closing for Construction
Westdale Branch will be closing for approximately 10 weeks for renovations beginning Saturday, April 13, 2019 at 5:00 p.m. All holds for Westdale have been paused until a few days before reopening. Customers who pick up their holds at Westdale may wish to change their hold pickup location during this time. The first day that the new outdoor box drop box will be open is Wednesday April 24. The regular drop box will then be locked. We thank you for your patience and apologize for any inconvenience.