HPL Construction Updates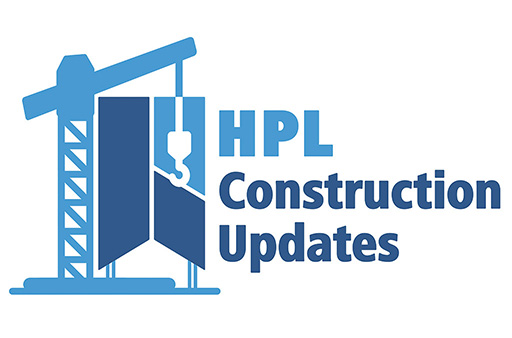 Central Window Replacement
Window replacement begins at Central Library on Monday April 22 and is expected to take four months to complete. There is protective construction hoarding around Central's main stairs, Floors 1 to 5. Access each floor via Stairwell #1 (North Stairwell #1) and the main elevators.
Westdale Branch Open after Renovations
Westdale Branch has re-open for public on June 5th, as renovations have been finalized. Join us to see our new improved space and participate in our various programs! Thank you all for your patience during renovations.