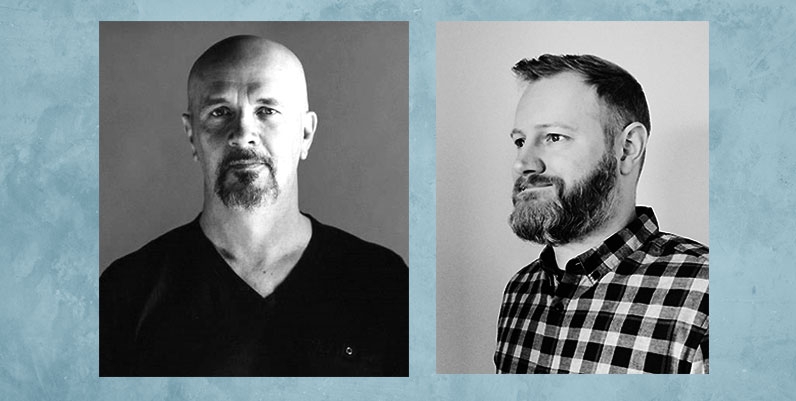 1st Floor Hamilton Room
55 York Boulevard

Hamilton

ON
Drop In
The First AbleHamilton Poetry Festival 2018
The AbleHamilton Poetry Collective is one of the first disability-focused poetry festivals in Canada. It brings artists with disability together with artists who do not self-identify with disability.
Poets, Robert Moore & Jim Johnstone, will be reading from their published works. 
Robert Moore, who did his graduate work at McMaster in the late 80s, is a full professor in the English department at the University of New Brunswick.  Based on Actual Events is his fifth book of poetry. His previous books include So Rarely in Our Skins (2002), Museum Absconditum (2006), Figuring Ground (2009) and The Golden Book of Bovinities (2012), as well as many works for the stage. He has been published in any number of national and international periodicals and has been the recipient of the Edmonton Literary Award for Poetry, a finalist The Writers' Federation of New Brunswick Alfred G. Bailey Prize, the Atlantic Poetry Prize, and most recently, the New Brunswick Literary Prize in Poetry. 
Jim Johnstone is a Toronto-based poet, editor, and critic. He's the author of five books of poetry, most recently The Chemical Life (Véhicule Press, 2017) and Dog Ear (Véhicule Press, 2014). He's also the recipient of several awards including a CBC Literary Award, The Fiddlehead's Ralph Gustafson Poetry Prize, and Poetry's Editors Prize for Book Reviewing. Currently, Johnstone curates the Anstruther Books imprint at Palimpsest Press, where he published The Next Wave: An Anthology of 21st Century Canadian Poetry in 2018.
Drop In