Special Exhibits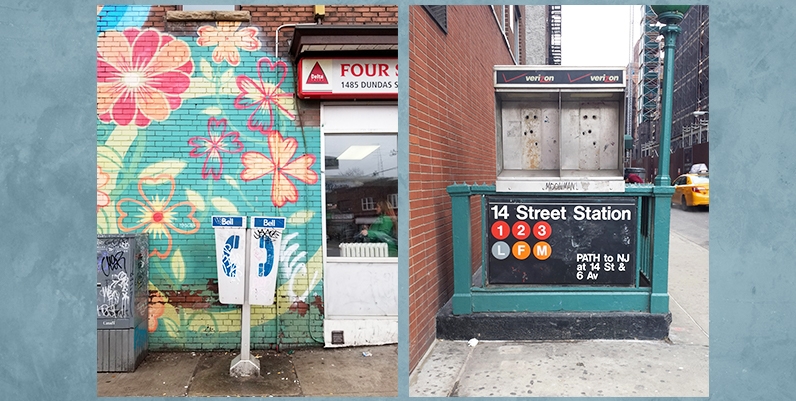 Phonebook by Andrea Beiko
I have been photographing payphones wherever I go since 2008. It is a typology series that will be ongoing for the span of my creative life. I have over 600 photographs of payphones I've taken from all over the world. Payphones and phone booths are going extinct and my goal has been to document all that are left in whatever their condition.
This exhibition is on the 2nd floor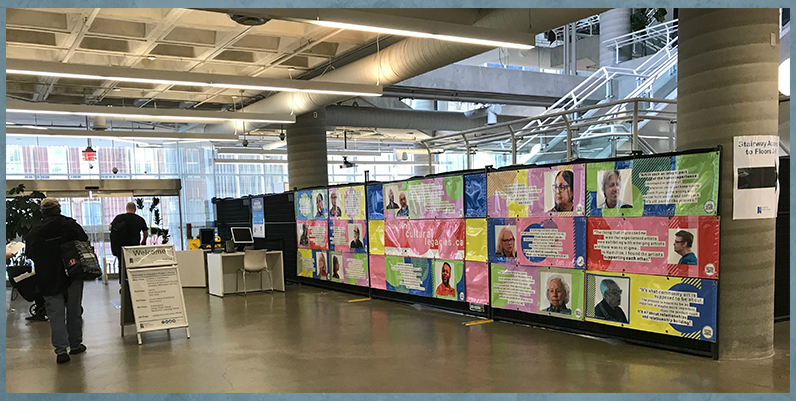 Building Culteral Legacies: Narrating the Culteral Landscape
Building Cultural Legacies is a digital storytelling platform that aims to build knowledge, spark creativity and deepen connection by engaging citizens from diverse communities and generations in the sharing of stories about the history of visual arts in Hamilton between 1950 and 2000.
The arts have been a significant force in the shaping of Hamilton. Its current vibrancy owes much to the efforts of those who came before us, and yet this history is at risk of being lost or forgotten as individuals who lived and worked through these decades age and pass on.
Building Cultural Legacies will provide a space for today's generation of artists and residents to value the significant contributions made by their predecessors and will set the stage for Hamilton's continued cultural growth.
Building Cultural Legacies has been generously supported by the Ontario Trillium Foundation.
Presented by the Hamilton Arts Council in partnership with the Hamilton Public Library and the Art Gallery of Hamilton.
Further support provided by Centre 3, City of Hamilton, Hamilton Artists Inc., Hamilton Arts & Letters, Hamilton Conservatory for the Arts, McMaster Museum of Art, Workers Arts & Heritage Centre and You Me Gallery.
If you have any questions, please contact Alexis Moline at research@hamiltonartscouncil.ca.